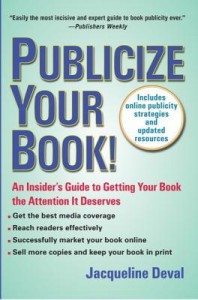 Welcome to Wordsmith Studio! If you're here, you must be a writer. And if you write, you must dream of getting published one day. Please understand that your struggle will not end when you sign a publishing deal; in fact, a whole bunch of NEW work could begin, but you can plan ahead now for promoting your book.
At the Roanoke Regional Writers Conference on February 2, 2013, Gina Holmes, award-winning author and founder of the highly successful literary website www.novelrocket.com, presented a workshop on how to promote your book before the book deal. Of course she talked about platform and developing a website, but she also suggested several new ideas to consider.
Educate yourself about marketing and promotion
Gina stumped most of us by asking about the difference between marketing and publicity, and thereby made her point about the need to learn the business of bookselling. For those of you who don't know, you pay for marketing (ie, ads, billboards, etc.), but publicity is "free", at least in terms of money. It comes in the form of reviews, word of mouth, magazine articles/interviews, and blog tours.
To educate yourself, Gina recommends these books: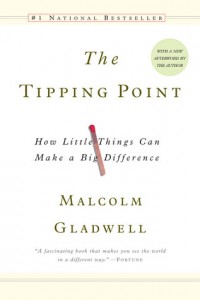 Publicize Your Book, by Jacqueline Deval. A how-to guide for book promotion, for newbies to published authors.
Rework, by Jason Fried and David Heinemeier. Addresses starting a business, and any writer getting published is basically starting their own brand and business.
The Tipping Point by Malcom Gladwell. Explores why things sell.
Create a Marketing Plan
Start keeping notes now on things authors do well to promote their books. When you get ideas, save them in a folder or use an app like Evernote. Think now about your brand and what you want people to expect from you. Consider your target audience and how you can reach them. And most importantly, realize that everything you post on social media will eventually affect your brand, so post honestly and wisely.
Gather Your Tribe
The concept of Tribe originally started with Seth Godin, but many in the business are picking up on his idea. Start now to make sincere connections with other writers and realize that most published authors depend on a team to get their books out there.
Gina brought up two key concepts to remember:
The Law of Reciprocity– People will be more likely to buy from you if you give them something first. That could be snippets of a book or promotion for another author. She spent years helping other authors before she was published, and it helped her with her own work.
The Open Hand Theory– As creatives, we're often tempted to hold our ideas close because we don't want anybody stealing from us. Gina reminded us that an open hand not only shares, but it also receives. So don't be afraid to open up.
Do Some "Dirty Work"
When you get that book deal (notice, I didn't say if!), things will be crazy busy. Now, or while you query, draft some copy that you will need to promote your book, including:
an author bio of 1-2 paragraphs. Get someone else to critique it.

an acknowledgement page- start making notes about all the people who have helped you so that you don't forget them later

discussion questions- draft approximately 12 questions and remember that most readers like to talk about themselves. Sure, you can include one or two questions about theme, etc., but also place the reader in the spotlight (i.e. "What would you have done if you were in Hazel's shoes?")

write articles that would be appropriate for blog tours, websites, etc.

interview yourself and write down the answers.

create a reviewer list- c

collect the names of reviewers (i.e. book bloggers) who read books like yours. It might also be good to start a dialogue with them at their site so when you ask for a review, they don't say, "And who are you?"
Above all else, make things easy for the other people you are working with. They will appreciate it.
What types of things are you doing now to help with promotion later?
Julia Tomiak writes young adult fiction and shares tips on words, books, and reading at her blog, Diary of a Word Nerd. You can connect with her on Facebook, Twitter, Pinterest and Goodreads.