Welcome to Wordsmith Studio's Weekly Prompt!
Every Thursday we'll post a new topic for your creative pleasure.  When you get a good flash story, memory, poem, or photo (or three, or five) post them to your blog, website, Instagram, Facebook, or Twitter. Then come back here and post a link to your contribution(s) in the comments.
This Week's Theme is: Children's Books
We all remember, with fondness, our favorite children's authors and/or illustrators. Yours may be Eric Carle, or Beatrix Potter, or Dr. Seuss, or Maurice Sendak, or Ezra Jack Keats, or Charlotte Zolotow.
One of my personal favorites is Tomie dePaola.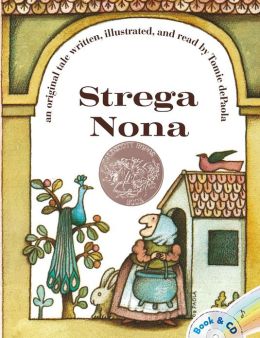 Children's authors are phenomenally creative, open to imagination, and are capable of telling a story in one thousand words or less.
The first week of February is Children's Authors & Illustrators Week, when acclaimed authors and illustrators from Children's Authors Network (CAN!) visit schools, libraries, and children's shelters.
This week, let's celebrate the child in all of us. If you aspire to be a children's author, this prompt is especially for you.
Get Creative!
Write a poem, story, flash fiction, tribute, or letter to one of your favorite children's authors or illustrators. Read aloud your favorite childhood book to your child, a friend's child, a neighbor. Snap a pic. Share it with us.
If you feel brave, (and your favorite author is still living) send a link to them via your favorite social media app.
Got Ideas?
Do you have suggestions for future "Creative Prompt" posts? Leave us a comment, or email us here.  We ♥LOVE♥ feedback!
Be sure to check back next week for more fun and new inspiration.
Happy Creating!
Wordsmith Studio